Get your communion dress cleaned and pressed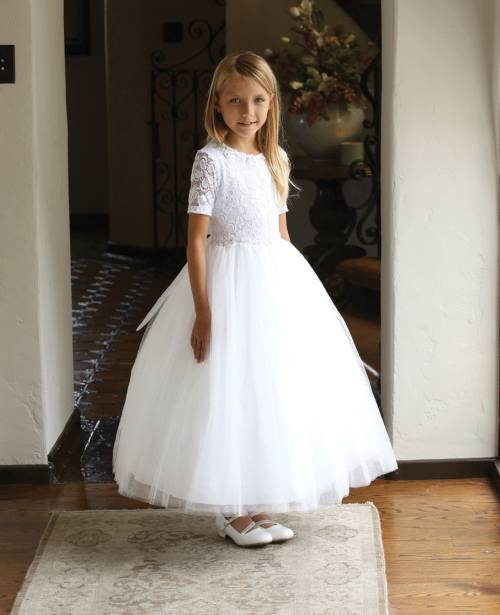 As wedding dress cleaning specialists, Cleaning Angel are brilliantly placed with all of the appropriate tools, techniques and experience to get the best results possible with cleaning and pressing your Communion Dress.      
We charge €39.95 for Communion Dress Cleaning, however if your dress is very large or complex, then an additional charge may be sought.  Please talk to the dry cleaner when you bring the dress in and they will be able to advise you if any further charge over the standard price of €39.95 is necessary.
If you just want to get your communion dress pressed to make it look its best before the day, then we will happily do this.  The cost is €29.95 – again, as above if the dress is very large or complex an additional charge may apply.
Our Glasnevin shop is open 9am to 5pm Monday to Saturday.  See here for directions.
You can contact us on 01 25 444 25 or at [email protected], if you have any queries.
It can take several days to clean a communion dress properly, please make sure to give us sufficient time to achieve our best results with your dress. 
We carry an extensive range of acid free boxes suitable for storing your communion dress long-term. Our beautiful medium sized handmade box is the one that most people love for storing communion dresses. If you are getting your your communion dress cleaned, then the price for the medium box reduces from €89.95 to €79.95 and we will box the dress for you. See our box shop for more information on our acid free boxes.